Water Filters and Softeners for Restaurants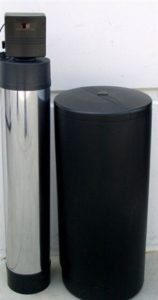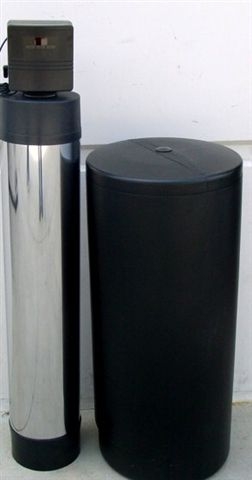 Water Treatment and Filtration for Restaurants
Many restaurants require different types of water filtration and conditioning.  Scale Prevention, Drinking Water, Spotless Dishes, Silverware and Glassware, are all needed to provide your customers with a dining experience they will remember.  Vibrant Water Engineering will design and engineer any type of water treatment device you may need for your restaurant.  Our factory direct pricing along with our expert technical support and installation crew will assure you of the most efficient and dependable equipment at an economical price.
Spot Free Glassware and Silverware
Nobody likes to see silverware or glasses with water spots on them.  Even though the dishwashers have performed their job, water spots remain from the calcium that is left in the water.  As the water evaporates off the glassware, water spots appear.  Unfortunately, water spots leave your customers to believe you did not do a good job cleaning the dishes and glassware your previous customers were using.  The most effective way to prevent this is to install a water softener on the feed side of your water heater or boiler.  This type of installation not only provides you with spot free water, it also protects your water heater and dishwasher from scale build up.  Water softeners must be sized properly based on the size of your plumbing, water usage and incoming water hardness.  Once this is determined, the water softener is designed to soften a specific amount of gallons.  Vibrant Water Softeners actually count the amount of gallons passing through them and once they have reached the maximum gallons, they automatically go into a regeneration.  Once the system regenerates, it resets itself in a soft state ready to soften another amount of specified gallons.
Scale Preventors and Water Filters for Ice-makers
Crystal Clear Ice Cubes makes drinking water in restaurants much more appealing than those cloudy ice cubes that typically come from your ice-makers at your home. To make these ice cubes, a special type of ice-maker is required that processes the water and freezing the ice in layers by circulating water over and over vertical ice cube trays.  The minerals and air that are responsible for cloudy ice cubes are unable to remain in the water that is freezing, ultimately creating crystal clear ice cubes.  These type of ice-makers have a strong tendency to accumulate mineral build up due to the concentration that occurs during the process. Vibrant Water offers Polyphosphate Feeders, ESF Scale Prevention Devices and Water Filters for Ice Makers for that will prolong the life of your equipment with lower maintenance.
Drinking Water Filters and Purification for Restaurants
Now that you have spot free glassware and crystal clear ice cubes, the next item on your agenda should be quality water for drinking, coffee, sodas and juices.  It is becoming a trend at many high end restaurants to provide their customers with several different types of water; standard filtered tap water, purified water or alkaline water.  This type of water can be produced from one machine which Vibrant Calls Water By Design.
Scale Prevention and Water Filtration for Restaurants
In many cases restaurants prefer to install a system that will treat the entire facility.  Our ESF Plus System has been used at many locations.  It is installed at the water line feeding the restaurant. This system contains a catalytic scale prevention device, water filtration for drinking and beverages and ultra-violet disinfection if requested.  This system is an economical way for smaller restaurants to provide their clients with quality water while at the same time, protecting all of their plumbing fixtures and water related appliances.  The ESF is effective at a water hardness of 25 gpg or less and temperatures 120 degrees or lower.  For more information on ESF Plus please visit our web page on these systems.
Custom Applications:
Vibrant Water Engineering offers complementary consultation to restaurant owners to assist them in the selection of the type of water treatment that will be the best based on the type of restaurant and the actual water chemistry in the area the restaurant is located.  Whether you need a simple polyphoshpate water filter for your ice-maker to a sophisticated Water by Design System, Vibrant can custom engineer a system that will meet your specific needs.