Wholesale Water Filters and Softeners for Plumbing Contractors serving San Diego and surrounding areas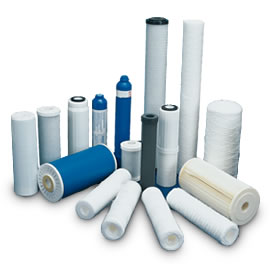 How many times have you been to a customer's home replacing a water heater, plumbing fixtures or re-plumbing an entire home and they have been ruined by unfavorable water in the home or business?  You may have no idea what specifically is causing the problem and what kind of water treatment product to offer.  Your customers have called you to come out and fix the problem. Plumbing and fixtures are replaced, but the problem persists.  It is likely the customer's water chemistry causing the problem and you could benefit from the solution.
Vibrant water offers wholesale water filters, water softeners, reverse osmosis systems for plumbing contractors. In addition to whole home water conditioners, Vibrant provides complementary technical and installation support for plumbers and contractors.
Protect your name and products, make them your own:
In addition to wholesale water treatment equipment, Vibrant Water will work with plumbers in designing product literature and catalogs with your name and logo and colors. This literature is set up in a PDF format making it easy for contractors to print out or email to their customers.
Don't miss the opportunity to better serve your customers and add value to your business!
Plumbing Supply in San Diego Area, Temecula, Escondido, Ramona, San Marcos, Oceanside, Carlsbad, Vista and Fallbrook.