Micro Brewery – Commercial Water Treatment Services
We Specialize in Micro Brewery Water Treatment Equipment Services & Maintenance Programs.
Are Your Water Treatment Service Requirements Too Much To Handle? – We Can Help.
Take Advantage Of Our Free Onsite Water Treatment Evaluation Offer.
We Will Perform A Detailed Evaluation Of Your Water Treatment Equipment & Make Expert
Recommendations Aimed At Minimizing Down Time & Optimizing System Performance.

We Can Provide Expert One-Time Services As Well As All Routine Ongoing Services.
We Can Also Provide Replacement Consumables & Parts For Your Water Treatment Equipment And Keep Your Brewery Running Smoothly And Profitably.
Our Services Include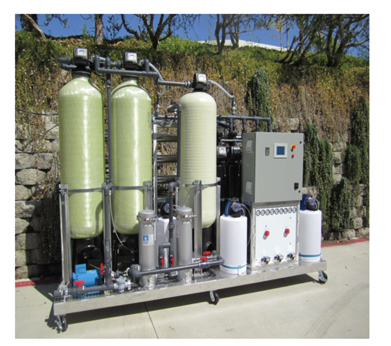 New Equipment Sales.
New Equipment Start-Up Services.
Commercial Water Treatment Services
Filter Replacement Services.
Granular Carbon Media Replacement Services.
Water Softener Resin Replacement Services.
Cartridge Filter Replacement Services.
UV Bulb Replacement Services.
Membrane Replacement Services.
Membrane Performance Analysis & Autopsies.
Anti-scalant Chemical Sales & Service.
Membrane Cleaner Chemical Sales & Service.
System Disinfection Services.
Microprocessor Programming.
System Calibration & Optimization.
We Also Offer Monthly & Quarterly Service Contracts.